"Ana Gaion is an exceptionally creative artist with a vast knowledge of Faux Finish. Ana worked with Viking on the construction of the new Ferraro's Restaurant at the Four Seasons Resort Wailea, Maui. Our construction schedule was very fast paced and Ana dedicated long hours to help complete the project on time. I would recommend her to those who value expertise and quality with a professional attitude."
I want to thank you and your team for the wonderful work that you did on the Spreckelsville project. You were able to produce samples quickly for the clients to review, and you were able to get an estimate to us in a timely manner. You worked around the construction schedule and always showed a great attitude.
I believe that you were professional in every area. The Contractor thanked me for recommending you for that reason. You came in on budget and on time and produced the highest quality of work.
Most importantly, the clients love what you have created for their home.
I look forward to working with you again soon Ana. You are an artist with a passion for perfection.
"Aloha,
It gives me great pleasure to have an opportunity to compliment and highly recommend the artist Ana Gaion. Ana has transformed interior environments of many of our projects. What i enjoy about Ana is her ability to listen and understand the project's design concept then freely allow her to apply her artistry. She has worked as part of our design team in different projects. I am very proud to say that her work is featured in one of the finest resort suites in the world where she recently completed a masterful textured design application in the Presidential Suite at the Four Seasons Resort on Maui.
I would be pleased to speak with anyone about Ana and her extraordinary, creative abilities.
This letter is to confirm Ana Gaion work as being at the highest professional level.
She gave me a firm bid for Venetian Plaster application and I accepted her bid. She started on time, added people to meet my timeline criteria, was considerate on the jobsite, cleaned up any blemishes, and came back enthusiastically to final touch-ups.
She did what she said she would do.
Her communication via email was clear and responsive.
I highly recommend her services.
Call me if you have questions around her competency or reliability.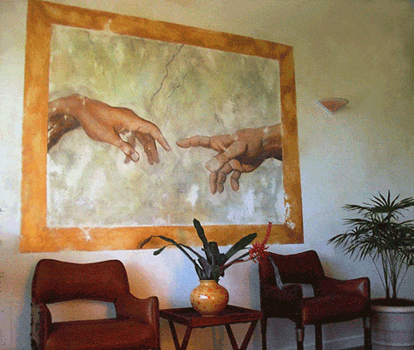 Jeff Parham
Lifestyle Chiropractic, Maui
Ana has amazed me with her ability to create different moods, from relaxed to elegant, with her work. She has done paint and texture work in both my office and home and also a beautiful mural that gets constant compliments.
She has transformed my chiropractic office into a beautiful space to work. I invite you to personally check out Ana's work in my office, in kihei.
I highly recommend Ana for your decorating needs as her work is excellence and she is dependable. If you have any questions please contact at …
". . .we wanted to take this opportunity to thank you for the beautiful artistry that you provided for our recently completed project at Four Seasons Resort. You applied sensitive texture work and colors that blended beautifully with our architectural elements.
We were thrilled to work with an artist that required little or no guidance. Island Design Center enjoys working with artist like you that can be trusted to enhance the design concept and deliver the results. We also thank you for responding to a very difficult construction schedule.
It was a pleasure to work together and enhance the beauty of the Four Seasons Resort.
We look forward to working with you on many future projects."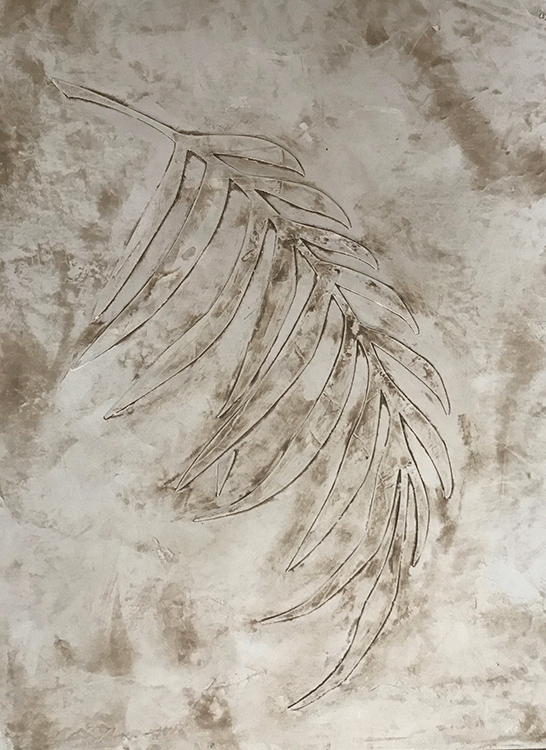 Joe W. Johnson
Branch Manager Wells Fargo Home Mortgage
. . . Ana's professionalism was clearly displayed throughout her timely completion and cost worthiness of the project. The three dimensional effect is a wonderfully addiction to our new environment. I would highly recommend Ana for future projects."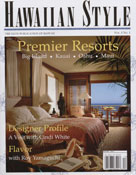 Real Estate Maui Style Magazine – 2003
Maui, HI
… a faux artist, who saved the day.
Ana skillfully balanced Cathleen's color scheme with a subtle textural pattern that brought together all the elements in the showroom's design.
Professional faux artist like Ana Gaion, have extensive experience working with individual clients, designs, architects and contractors in the years since Ana arrived on Maui from her native Brazil, she has developed a following with both residential and commercial clients. Her portfolio demonstrates the variety of techniques she has mastered…"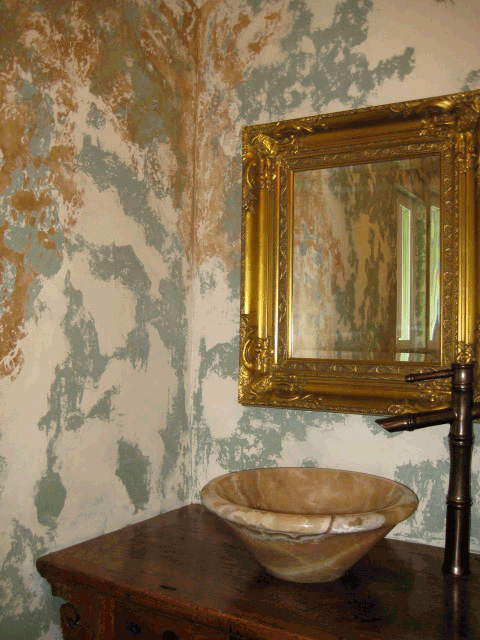 Nancy Laurence
Physical Fitness Manager At Grand Wailea
". . . Ana has completed two rooms in our home and the quality of her work and original design have made for breathtaking results. Professionally, she is reliable, punctual and conscientious.
The numerous compliments and comments we have received regarding the rooms have only strengthened my convictions that she is a truly gifted artist. I would recommend Ana to anyone who wishes to beautify their home with her work."